London J. Maddison, Author

Welcome to the website of London J. Maddison, children's author and creator of Mak the Kraken, Crow Party, Bathwater Soup, Cobwebs in the Fog and many other tales soon to be released.  The goal of every book and story written by London is to teach, entertain and (ever so slightly) open the hearts, minds and souls of everyone who reads them. They have been written for the young and the young at heart.
Each book by London J. Maddison includes the story, award winning illustrations by Nick McCarthy, and a glossary or fact sheet at the end to provide scientific or other factual information about the book's topic.  The facts are provided to help parents and teachers answer questions, add value to the story and achieve learning objectives.
"It is through stories that we learn, imagine and find new ways of looking at the world and its wonders.  If a child learns from a story through words and illustrations, we have succeeded together in changing the world for the better."
Mak the Kraken is the heartwarming tale of a giant young sea creature from the undiscovered depths of the ocean whose dreams of friendship drive him to  (Read More…)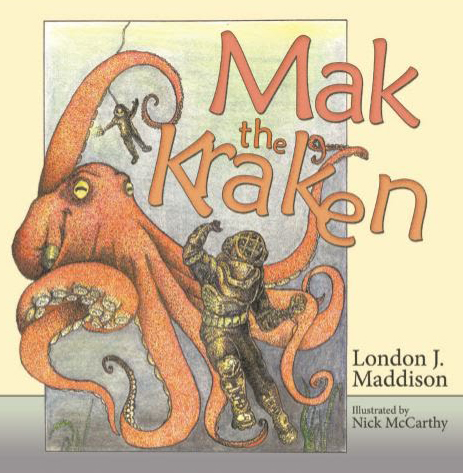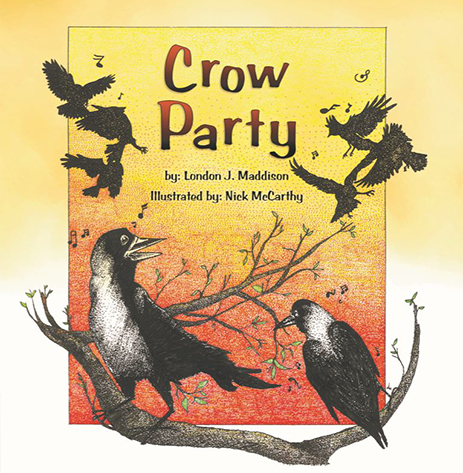 Crow Party provides a whimsical look at the behavior of crows written in a tone of lighthearted annoyance with the many incidents and antics that we encounter with  (Read More…)

If you're interested in new stories, check back often to find out when they are being published. We also invite you to follow our social media sites for updates and free stories and poems from time to time!